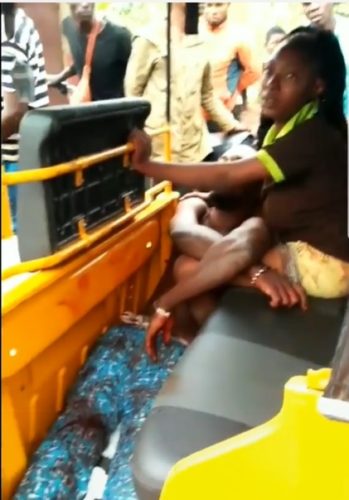 A man has been stabbed to death by his wife, during a fight at their residence in Ikorodu, Lagos.
The sad event happened, yesterday morning. According to wife, who is a teacher and a mother of two, she stabbed him in self defense, after being pinned down by the deceased, who was notorious for always beating her.
When interviewed, the sobbing suspect said: "I didn't kill him intentionally. He was always battering me. Today, he pinned me down and started beating me again.
I picked the knife to scare him, but I mistakenly stabbed him. I couldn't have killed my husband intentionally. In the past, I used to run out of the house when being beaten, but today, he locked everywhere to prevent my escape.
My family have told me to divorce him but I didn't want to, because he is the husband of my youth and we already have two children together. You can ask around, everyone knows he beats me always."
The wife has since been arrested by policemen attached to the Igbogbo Police Station.